Commemorating 50 years since the explosive student-led protests, which punctuated worldwide unrest during this tumultuous decade, with a double-bill screening of SOMETHING IN THE AIR, Frida Go's Hidden History of Britain's #SpyCops plus short films and discussion.
19:00 // SOMETHING IN THE AIR
Dir. Olivier Assayas | France 2013 | 122 min | 15 | subtitles
Following his success with Summer Hours and Carlos, acclaimed director Olivier Assayas turns his attention to 1970s Paris with an effusive, unrestrained and exhilarating homage to the years that changed it all. After the May '68 protests, young Parisian student Gilles is taken in by the political and creative turmoil of the times. Through a haze of wild parties, social activism and romantic encounters, he and his friends partake in some of the most defining moments of the post-war period. But as the weight of reality presses down on him, issues of personal responsibility and the nature of idealism will cause him to question his actions and his hopes for the future.
21:15 // WHO BROKE THE DREAM OF '68?
Frida Go presents A Hidden History of Britain's #SpyCops
May '68. A ferment of students, workers, campaigners for women, minority, sexual and animal rights, environmentalists, artists and musicians have take to the barricades demanding equality, freedom, peace..
"Beneath the paving stones, the beach.."   (Guy Debord)
Fifty years on, the world looks very different; in some ways better, in many ways worse. What became of that joyous, rebellious spirit?
Few people in Britain are yet fully aware that since 1968, thousands of campaigns for social, racial and gender justice, a livable climate and an end to war, also leftist groups including the Labour party of course, have been systematically infiltrated and disrupted by unaccountable and politically motivated secret police.
It was after anti-war demonstrations at the US Embassy in London's Grosvenor Square that the Metropolitan Police established the Special Demonstration Squad. Over the past 50 years, hundreds of#SpyCops, known as 'hairies' by their colleagues, were planted deep into networks of citizens working for a better world. hTey pretended to care as they sexually assaulted women and referred to us, their targets, as 'wearies'. A lot of us are now very weary, in light of all of this..
A few years back, some brave activists identified some #SpyCops and exposed their abuse. I found that I had filmed an undercover policewoman at work as a clandestine insurgent rebel clown, and sold the footage to Channel 4 News. Part of a very small minority of citizens who can prove we were spied upon, I'm now a core participant in Theresa May's Public Inquiry into undercover policing in England and Wales. Perhaps inevitably, this judge-led 'Public' Inquiry is secretive, and seems stalled.
Will it take a Peoples' Public Inquiry to uncover how #SpyCops broke the dreams of a generation.. and the lessons to be learned?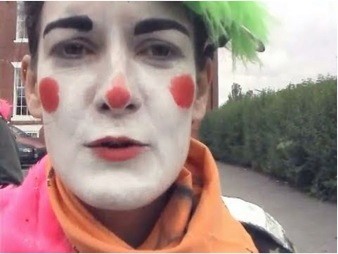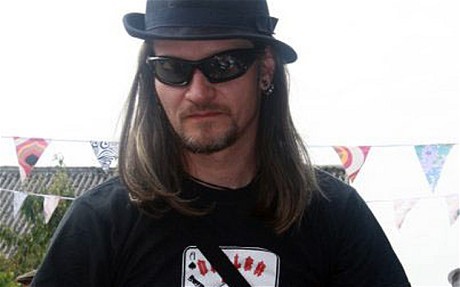 Brief artist's talk with short films and space for audience reflection, debate.
Tickets: £7.75 adult / £6 concession (inc. Poly Fund)